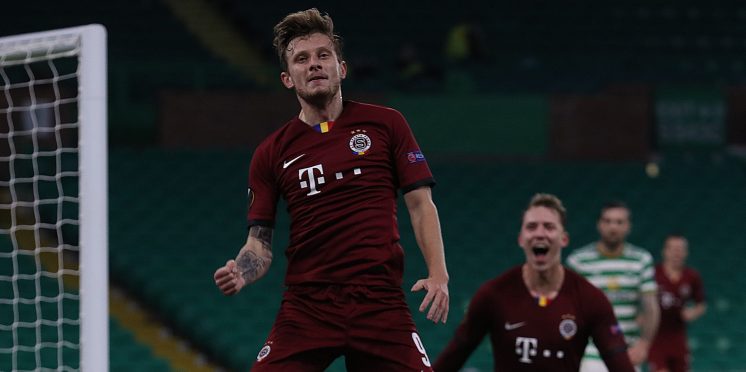 Yes, We're Hurting, But We'll Take no Lectures from Sevco
Ok, I've got nothing, we were gubbed last night, pure and simple.
There's no positive spin, no individual performance I can praise, nothing.
Despite taking an early lead, we never looked in control, the team seemed to collectively give up when it went 2-1, and our capitulation in the last 10 minutes was inevitable.
Celtic need change. Manager, players, backroom staff, nobody's job should be safe after such a gutless display.
However, to our rivals across the city, many of whom seem to be gleefully sharing images of well-known Celtic supporter Gerard Butler in his Spartan outfit this morning, I say this.
A storm is coming. Soon you will have your own problems to deal with. Celtic will find a way forward, we always do.
I would have hoped that a decade of false dawns may have taught them all some humility, but it clearly hasn't. Despite only being 5 points clear in real terms, they act as if the league is already won.
Celtic have overcome far worse before, and with squads inferior to our current one.
Rangers as I said last week, should focus on surviving another winter. While the media continues to pander to their misplaced notions of supremacy and entitlement, the banks, Mike Ashley and old Hector the Tax Inspector aren't so willing to bend the knee before the Ibrox Klan.
Celtic's on-field utter ineptitude at the moment really couldn't have come at a better time for those servile to Sevco in the press. It gives them the perfect distraction from reality. A reality that could hit home sooner than they think.
For Celtic, the task now is simple, between now and May, win our two games in hand, then win 2 more games in the league than Rangers do, and we will get ten in a row.
It's a challenge, possibly the greatest we have faced in a very long time, but it is eminently doable.
Rangers fans right now are collectively looking down at us and saying "we welcome the chase". Well, I'm game if they are.
Somehow, I don't think they'll be the ones looking down come season's end.
Keep the Faith.
---